PostureUp is a leading provider of ergonomic products. We harvest innovative design ideas from healthcare professionals around the world and curate the best products for you.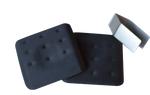 Why the WavePads?
Versatility! The WavePads are a practical and modern take on the common wrist rest designed for laptops. The WavePads come with two individual wrist rests allowing you to use them on your laptop, keyboard, and even your mouse!
Explore WavePads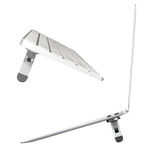 Tired of Neck Pain? Try the ProRiser
The ProRiser is a slim, aluminum laptop lift. It easily attaches to your laptop or keyboard, elevates your device to prevent overheating, and improves the screen angle to minimize neck pain.
Explore ProRiser
What Our Customers Are Saying
Let customers speak for us